So you've been watching the World Cup, have ye?
You cheered for the revenge win over Ghana, experienced the extreme joy (and then sudden extreme letdown) of the draw with Portugal, and you saw the exciting performances in defeat against Germany and Belgium, two of the top 10 teams in the world? (A German team who, I might add, advanced to the semifinals this past weekend. For those who read this after the tournament ends, I'm sure you know how THAT run turned out.)
And now that the World Cup is on its way out until qualifying starts in two years, you want an outlet to channel all this new-found energy and passion for American soccer? Well, good for you! You've come to the right place!
For those who want to see Tim Howard play, he currently works for Everton FC in the most famous league in the world, the Barclays (English) Premier League. But they don't play until August, so why not energize your passions toward your own home-grown league here in 'Merica?
Yeah, we've got our own league, and our own national cup, all filled with players both built up here as well as hired internationally.
But before you go off to celebrate your new fandom, some of you probably still have questions about this whole 'association football' thing. Well, I hope to answer a few of your questions today. As someone who became a fan during Team USA's quarterfinal run in 2002, I can honestly say it is intimidating to look at the wide, wide world of FIFA and try to carve out a little slice of fandom for yourself.
I won't be trying to convert you to rooting for Manchester City in the BPL (today), simply offering some basic answers about what you're watching, what the prizes are and who your possible rooting interests can be.
And what better question to start with than one about the body that sanctions our good league...
WHAT IS CONCACAF?
I'm sure many of you watching the USA or Mexico games, or were following Costa Rica's surprise run, heard that acronym at least once during the commentary.
For those who don't know, CONCACAF stands for "Confederation Of North, Central American and Caribbean Association Football." Basically, it's the big boss for all the international teams and pro soccer leagues in the US, Mexico, Canada, and all the Central American and Caribbean nations. (And yes, 'of' shouldn't be capitalized, but the name would be unpronounceable otherwise.)
Team USA's World Cup qualification and competition for the Gold Cup (North America's continental championship) are run through CONCACAF. They also run the CONCACAF Champions League tournament, which brings up the next big question:
WHAT IS THE BIGGEST PRIZE FOR PROFESSIONAL TEAMS IN CONCACAF?
That would be the Champions League trophy. Many of you have probably come across the UEFA Champions League at one time or another while watching TV. That tournament is basically the same thing, only European.
The one run by CONCACAF features champions and high-performing teams across the entire zone the body oversees. It features 24 teams, and the more notable your country's league, the more teams you're given.
For example, Costa Rica sends two teams every year to the league. The USA and Mexico each send four.
This league is a little harder to find on TV, mostly because the group stage isn't consistently broadcast, but the elimination rounds are nearly all available on one of Fox Sports' two channels.
The question now becomes how those four US teams are determined, which leads to the better question...
WHAT ARE THE BIGGEST PRIZES FOR US TEAMS IN NATIONAL LEAGUE COMPETITION?
The United States is in a great position because it's one of the few countries with THREE major championships for which to compete: the MLS Supporters' Shield, the MLS Cup and the US Open Cup.
Let's talk briefly about each:
MLS Cup
This is the one most everyone would know. At the end of the MLS season, 10 of the league's 19 teams are put into a playoff.
The winners of each conference meet in the final, where the MLS Cup champion is crowned.
MLS Supporters' Shield
Not as well-known by casual fans, this is the kind of trophy most European fans would recognize.
At the end of the MLS season, this championship is awarded to the team with the best record/performance during the season.
US Open Cup
The US equivalent to England's FA Cup or Spain's Copa del Rey.
This tournament is open to not only all the US-based MLS teams, but all professional teams in the United States.
Because of this, the tournament always has the intrigue of which team will be the Cinderella story and go the deepest against top-flight MLS squads.
All three titles grant the winner entry into the next CONCACAF Champions League. The fourth spot usually goes to the MLS conference champion who lost the MLS Cup, and there are various contingencies in case one team wins more than one competition.
Speaking of which...
IS THERE A SPECIAL AWARD FOR WINNING MULTIPLE TITLES IN ONE YEAR?
Nothing physical, but winning multiple titles is a pretty big deal in soccer circles. Winning two domestic titles in one year is called a
domestic double,
and winning all three is a
domestic treble.
If one of your two titles is the Champions League, it's a
continental double
, and it's a
continental treble
if you pick up a domestic double and the CL title.
If you win all four it's called a
quadruple
and your team joins a very, very elite class of teams in soccer history worldwide.
Now that we've talked about all the crap a team can win, let's talk about the league and find you a team!
First question...
WHAT IS MLS?
The league currently has 19 teams, but it will add two more next season and seeks to reach its desired size of 24 in the next 5 years.
Now to the elephant in the room...
WHY WAS MLS THE ONLY LEAGUE PLAYING DURING THE WORLD CUP?
I'm sure a few of you noticed this, and the short answer is that MLS operates on a different season calendar (March-early December) than the rest of the soccer-playing world (late August-May). The amount of weeks played are still about the same (34 regular season and 4-5 playoffs vs. 36-40 internationally), but the months off are different.
The given reason is that the MLS teams don't want to have to take a break for the winter holidays or spend a lot of money maintaining the fields in cold weather. The actual reason is that it allows the league to end just as the NFL begins its push toward its playoffs and avoid the prospect of taking on its late season, playoffs and Super Bowl head-to-head.
This is really only a problem for the teams who qualify for the Champions League, which still operates on the traditional calendar and thus forces four teams to play for a solid year without a true off-season.
... You can see why Mexico's teams win CL titles more often than us, right?
And in case you care...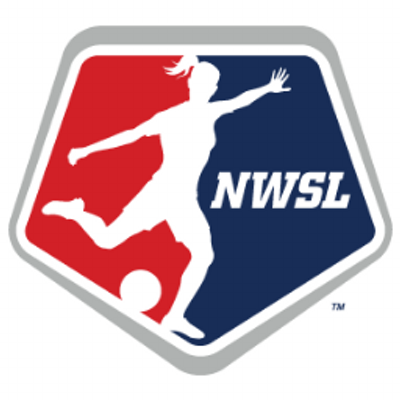 Don't forget women's soccer. The World Cup is in 2015!
WHAT ABOUT THE OTHER SOCCER LEAGUES HERE?
As I said about the US Open Cup, there are other professional leagues that feature squads nationwide, but they're ultimately a minor league system.
Heck, in many ways they're in worse shape. Most leagues worldwide have a relegation/promotion system where the worst teams of one league get replaced by the best of the next league down. In the US, the owners don't like the idea of being shoved down a league, so the teams of each league remain pretty much static.
So, you now know about the sanctioning body, the leagues, what your team can win, now it's time to actually pick a team!
HOW DO I CHOOSE A FAVORITE TEAM?
Eastern Conference
New York Red Bulls
Philadelphia Union
New England Revolution
DC United
Columbus Crew
Sporting Kansas City
Chicago Fire
Toronto FC
Montreal Impact
Houston Dynamo
Western Conference
Los Angeles Galaxy
Colorado Rapids
Chivas USA (to be renamed next season by new ownership)
San Jose Earthquakes
Portland Timbers
Seattle Sounders FC
FC Dallas
Vancouver Whitecaps FC
Real Salt Lake
I'd note that Houston and Kansas City will likely be moved to the west since the next three teams to join will be in New York, Orlando and Atlanta (in 2017).
Location: An easy starting point. If a team is near you, you can see them live and be more involved with the fandom.
Ownership: If your team is owned by the same group as another notable squad or a rich guy/company you happen to like, that could sway your decision.
Star Players/Coach: Heck, if Team USA got you into soccer, wouldn't you want to root for one of the guys on the team? Or if a team signed a big name from South America or Europe, would you be wanting to see that guy?
Fanbase/Rivalries: Do you prefer a team that's more relaxed at its games or do you prefer a rabid base with intense rivalries?
History: Do you prefer a long, storied history dating back to the league's founding and rife with titles, or do you prefer a fresh upstart with a lot of potential ahead of itself?
Color Scheme: Why not? If you have no real preference the logo might be a nice 'in' for you.
I'll let you think those over and I'll be back with some helpful information on the teams. Or you could just watch the games and let a favorite team come naturally. Either way, you'll at least have some information for posterity on your team of choice.
Happy watching!